ABOUT
The Hair Stylist Experience
The Mentors
At the young age of 19 years, Lori, by fortune or by fate, found herself employed by two gentlemen who were partners in a business called "The Salon" located in Belleville Ontario. "The Salon" was, and is, an upscale salon known by many as the "Place to Go" to get the "Best Hair". Their high standards reputation is still in tact even to this day. Sal Longo and Rodney Coyne were co-owners of "The Salon" at that time,and it was through their teaching and mentoring that Lori gained her confidence to become the hairstylist and artist that she is today.
Together they taught Lori for over 12 years. Her skills were developed under their guidance. They shared their knowledge of advanced techniques they had aquired through their many years of experience in the field. Lori was encouraged to attend any educational seminars that were available to help her add to her repetoire of skills. Once these skills were well-honed, Lori was then guided through the process of building on her own inherent artistc skills which would lead her to having "Her own style".
Today Lori's work is a culmination of disciplined teaching from these two mentors, along with her own developed artistic flavouring.
Leaving The Salon Nest
No longer a fledgling, and being pregnant with her first child, Lori decided that it was time to "set out on her own". She made that difficult decision, which was accompanied by a lot of trepidation as to whether she could be successful without her mentors.
She decided to open a salon in her home. Her house, at the time, was a very large Victorian style home just a few blocks from downtown Belleville. This was not a typical in-home salon. Lori had designed her new salon and designated a large parlour room just off of the houses main floor entrance."City Salon" was born, and in a very short period of time Lori found herself in a postion where she had to hire a couple of stylists just to keep up with an overflow of business.
A couple of years passed, and Lori was now in a postion to move "City Salon" out of her home and into a commercial building. This move enabled her to sustain the growing number of clients, and she was now able to add esthetics and spa services with her new location.
The Next Phase
Many years later, as Lori was working in her salon, an opportunity was presented to her. A large manufacturer of hair colour had been seeking an educational instructor for their product line. It was an opportuntiy that Lori could not turn down. Her love of colour, and her desire to teach, made this decision fairly easy. Lori continued to work at her salon part time, and at the same time, teach at hair salons all over Ontario. Her schedule was more than full, however her passion for the industry did not waiver.
The Hiatus
30 years had passed from the time Lori had first aquired her Hairsylist License. It had been most enjoyable, however there were other artistic endeavors that she wanted to pursue. Lori sold her business, moved to Prince Edward County and started to work at a project she had had in mind for a long time. As a young girl, Lori was very skilled with the crochet hook. She had designed her own patterns and was very successful in making her own clothing. As an adult she had never really had the time to continue her fashion exploration due to career and family obligations.
Now was her time to dwelve into a different medium. Hair had been her canvas for most of her life and now it was going to be wool. She created incredible works of art in ladies fashion apparel and accessories. She's an extremely successful felter and needle felter. Her creative spirit is at full throttle, and her works are proof of it. People are amazed at what she can create with a simple hook and a few balls of yarn or wool.
Reborn Passion
After a much needed "Hiatus from Hair", Lori decided to return to what had been her passion her whole adult life. Now living in Prince Edward County, she had to start all over again building a clientel. Being a small and close knitt community, it would prove to be a challenge for her to gain recognition and form a devout following. Thankfully her 30 years of experience along with her passion to seek what's new or trending has enabled her to become quickly known in Prince Edward County.
Lori"s love for colour, and her creative cutting techniques, have provided many of her new clients with styles and a "new look" that they have never experienced before. The excitement, has spread throughout the community and Lori continues to build her clientel portfolio.
Example of Lori's Crochet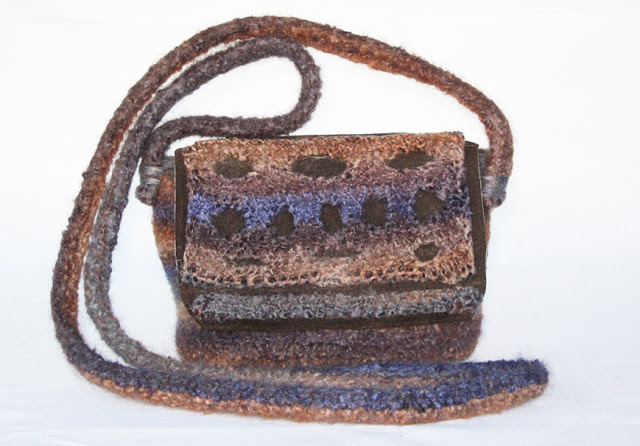 Example of Lori's Crochet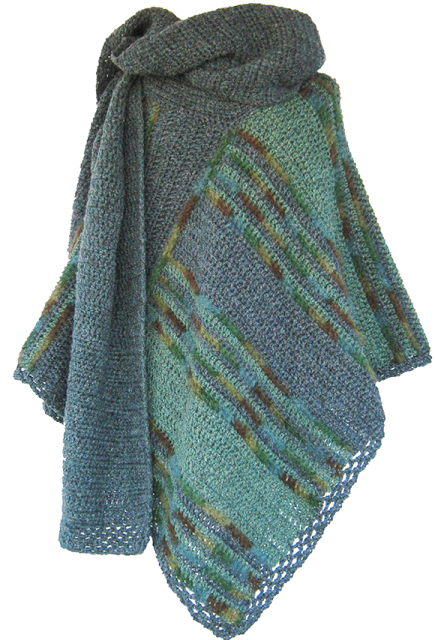 Lori